Our Clients
Fortune 500 enterprises and established brands trust our enterprise software development.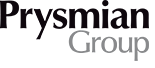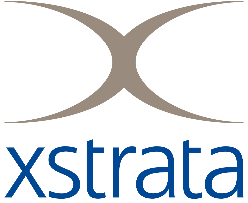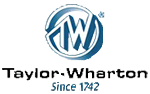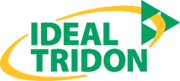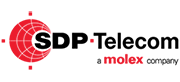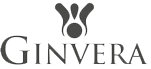 OUR INDUSTRIAL AUTOMATION AND IOT SERVICES
Your business needs to connect to machines so you can collect big data to gain insights and make data-backed decisions, this requires reliable automation components and knowledge, and JUSTPRO has the experience, tools, and technology to give you the reliable industrial automation and IoT solutions you need.
IOT App development
Our user-friendly mobile & web applications are designed to manage connected devices of today effortlessly. Being able to access such data increases staff efficiency, and ensures smooth operations of business processes. JUSTPRO's apps help businesses gain exponential growth.
DATA ANALYTICS
Data backed intelligence is key to businesses, JUSTPRO ensures that data generated by devices are correctly stored, and with advanced analytics, this data can help tell business owners important aspects in day-to-day operations. And with advanced data analytics and machine learning, our solutions provide meaningful insights.
SEAMLESS INTEGRATION
Businesses need the ability to ensure extensible development APIs for future usages, which is why JUSTPRO designs its IoT platform so it can integrate with various smart devices, applications, and third-party systems.
The Latest Tech
JUSTPRO always keeps track of the latest tech to deliver top notch enterprise software solutions, which will give you a lot of crucial benefits.
ARTIFICIAL INTELLIGENCE

INTERNET
OF THINGS

CLOUD
COMPUTING

INDUSTRIAL AUTOMATION

RFID WIRELESS SOLUTIONS
ARTIFICIAL INTELLIGENCE
Use Artificial intelligence, machine learning, and deep learning to automate your operations, gain insights from big data, and ensure fail-safe decisions and more.
INTERNET OF THINGS
Use IoT to gather big data and monitor your operations. Well-Built, secure infrastructure will help your activities and connect all the components in your business; with this, you can streamline processes, gain insights, and improve business efficiency.
CLOUD COMPUTING
Use our cloud-based solutions for Microsoft Azure and AWS to make your software solutions way more flexible and scalable than ever before. With cloud computing, you can rest assured that you'll have all the latest advancements in infrastructure you need.
INDUSTRIAL AUTOMATION
Our Industrial automation experiences bring to you cutting edge advantages in the industry, from robotics to automated assembly lines. Connecting machinery to software and bringing streamlined efficiencies that will give you what you need.
RFID WIRELESS SOLUTIONS
Utilize wireless RFID solutions to replace older technologies, giving the control back to you so you and your employees can focus on delivering value to your customers. We can make custom solutions just for you, or you may have a look at our RWMS which is based on RFID.
BUILD RELIABLE SOFTWARE FOR YOUR BUSINESS WITH JUSTPRO.
Talk to us
INDUSTRIAL AUTOMATION AND IOT PLATFORMS
JUSTPRO has the knowledge, niche skills, and experience to build you reliable industrial automation and IoT platforms.
RS485 | RS232 | IP and COM
PLCs | Allen Bradley | ABB | Siemens | GE | And more
AWS | AZURE | GOOGLE CLOUD
MACHINE LEARNING | STATISTICAL DATA ANALYTICS | CLOUD-BASED ANALYTICS
OUR PROCESS
Through decades of operations, we have helped many SMBs and enterprises. This helped us create a process that ensures high productivity and efficiency for your solution.