Our Clients
Fortune 500 enterprises and established brands trust our enterprise software development.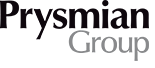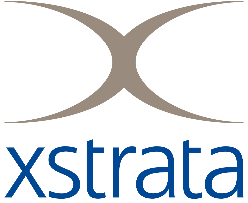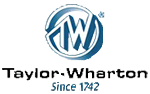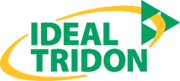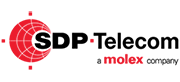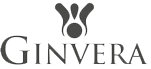 OUR MOBILE APP DEVELOPMENT SERVICES
Leverage our extensive expertise for industry-specific solutions and mobile applications. Elevate your business security, critical operations, and employee productivity with our latest technologies.
ENTERPRISE APP DEVELOPMENT
Bring your daily operations and workflow to mobile will not only make it easier for your employees to work, but it will also bring a whole level of efficiency to your business, your operations will be faster and streamlined, which reduces costs.
MOBILE PLATFORM WITH PRE-MADE MODULES
Through decades of work, we have a vast collection of modules that you can add to your apps, chatbots to GPS to data analytics, everything that you need. We tailor these modules for you, so it becomes a part of your brand. This enables faster deliveries for your software and high-quality results.
INDUSTRY-SPECIFIC MOBILE APPS
With decades of experience working across different industries, we'll be able to start your software without any of the hassles. You'll get a great mobile solution that is guaranteed to satisfy your customers.
The Latest Tech
JUSTPRO always keeps track of the latest tech to deliver top notch enterprise software solutions, which will give you a lot of crucial benefits.
ARTIFICIAL INTELLIGENCE

INTERNET
OF THINGS

CLOUD
COMPUTING

INDUSTRIAL AUTOMATION

RFID WIRELESS SOLUTIONS
ARTIFICIAL INTELLIGENCE
Use Artificial intelligence, machine learning, and deep learning to automate your operations, gain insights from big data, and ensure fail-safe decisions and more.
INTERNET OF THINGS
Use IoT to gather big data and monitor your operations, and a well-built, secure infrastructure will help your activities and connect all the components in your business, with this you can streamline processes, gain insights, and improve business efficiency
CLOUD COMPUTING
Use our cloud-based solutions for Microsoft Azure and AWS to make your software solutions way more flexible and scalable than ever before. With cloud computing, you can rest assured that you'll have all the latest advancements in infrastructure you need.
INDUSTRIAL AUTOMATION
Our Industrial automation experiences bring to you cutting edge advantages in the industry, from robotics to automated assembly lines. Connecting machinery to software and bringing streamlined efficiencies that will give you what you need.
RFID WIRELESS SOLUTIONS
Utilize wireless RFID solutions to replace older technologies, giving the control back to you so you and your employees can focus on delivering value to your customers, and we can make custom solutions just for you, or you may have a look at our RMWS which is based on RFID.
BUILD RELIABLE SOFTWARE FOR YOUR BUSINESS WITH JUSTPRO.
Talk to us
CAPABILITIES OF OUR MOBILE DEVELOPERS
Our mobile developers have the knowledge, niche skills, and experience to build you a reliable software solution.
IOS APP DEVELOPMENT
Our extensive expertise in IOS mobile app development and Up to date technology will ensure your IOS apps are top quality.
ANDROID APP DEVELOPMENT
With a massive range of devices based on android, you'll be able to reach a lot of people with our Android mobile app development expertise, with so many use cases, and so many satisfied customers.
HYBRID APP DEVELOPMENT
With Hybrid apps, you'll be able to get a web app that can be deployed, this provides the flexibility that you need for proof of concept designs and enables shorter testing periods.
NATIVE APP DEVELOPMENT
With Native apps, you can get a shared solution across all platforms, with 50% code reuse, this is ideal for complex applications that are used on multiple platforms, enabling faster delivery time.
OUR MOBILE APP DEVELOPMENT PROCESS
Through decades of operations, we have helped many SMBs and enterprises. This helped us create a process that ensures high productivity and efficiency for your solution.