Our Clients
Fortune 500 enterprises and established brands trust our enterprise software development.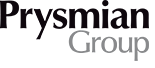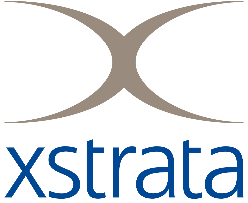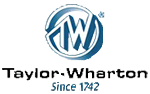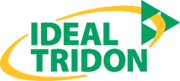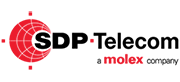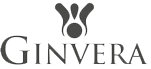 OUR ENTERPRISE SOFTWARE SOLUTIONS
Your business needs to scale and connect to several pieces of software and mobile apps, it uses advanced technology and includes a long list of objectives, and JUSTPRO has the experience,tools and technology to give you the reliable enterprise software solution you need.
Custom Enterprise Software Development
Support everything in your business with custom software that is scalable and reliable, improve critical parts in your enterprise, automate everything, and enable seamless employee collaboration. Leverage our decade-long expertise to build the enterprise software solution you need.
Software Integration
Enterprises rely on well-integrated software and on-premise third-party applications. Connect everything from top to bottom with well-built microservices, API, and data integration. You can move forward and rest assured with our enterprise application development.
Legacy Application Modernization
Outdated enterprise applications are sometimes lagging inefficiency, and technical limitations are preventing work from getting done quickly. We can perform an in-depth analysis of your legacy solution and improve it with the latest technologies in the industry. It will help your employees be more productive than ever before.
Application Portfolio Consolidation
Mergers and acquisitions often leave businesses with lots of unconnected and uncoordinated software solutions. And that is where we can help you by integrating, refactoring your software portfolio as needed, improving them to modern software infrastructures and cloud-based systems.
What you'll get is streamlined operations, lower costs, and maximum employee efficiency.
The Latest Tech
JUSTPRO always keeps track of the latest tech to deliver top notch enterprise software solutions, which will give you a lot of crucial benefits.
ARTIFICIAL INTELLIGENCE

INTERNET
OF THINGS

CLOUD
COMPUTING

INDUSTRIAL AUTOMATION

RFID WIRELESS SOLUTIONS
ARTIFICIAL INTELLIGENCE
Use Artificial intelligence, machine learning, and deep learning to automate your operations, gain insights from big data, and ensure fail-safe decisions and more.
INTERNET OF THINGS
Use IoT to gather big data and monitor your operations, and a well-built, secure infrastructure will help your services and connect all the components in your business, with this you can streamline processes, gain insights, and improve business efficiency.
CLOUD COMPUTING
Use our cloud-based solutions for Microsoft Azure and AWS to make your software solutions way more flexible and scalable than ever before. With cloud computing, you can rest assured that you'll have all the latest advancements in infrastructure you need.
INDUSTRIAL AUTOMATION
Our Industrial automation experiences bring to you cutting edge advantages in the industry, from robotics to automated assembly lines. Connecting machinery to software and bringing streamlined efficiencies that will give you what you need.
RFID WIRELESS SOLUTIONS
Utilize wireless RFID solutions to replace older technologies, giving the control back to you can focus on delivering value to your customers, and we can make custom solutions just for you or you may have a look at our RWMS which is based on RFID.
BUILD RELIABLE SOFTWARE FOR YOUR BUSINESS WITH JUSTPRO.
Talk to us
CAPABILITIES OF OUR ENTERPRISE SOFTWARE DEVELOPERS
Our enterprise software developers have the knowledge, niche skills, and experience to build you a robust software solution.
IOS | Android | Hybrid | Xamarin
Java | NET | PHP | JavaScript
MySQL | PostgreSQL | SQL Server | Oracle | NOSQL Databases
AWS | Azure | Docker | GOOGLE CLOUD
OUR ENTERPRISE SOFTWARE DEVELOPMENT PROCESS
Through decades of operations, we have helped many SMBs and enterprises. This helped us create a process that ensures high productivity and efficiency for your solution.